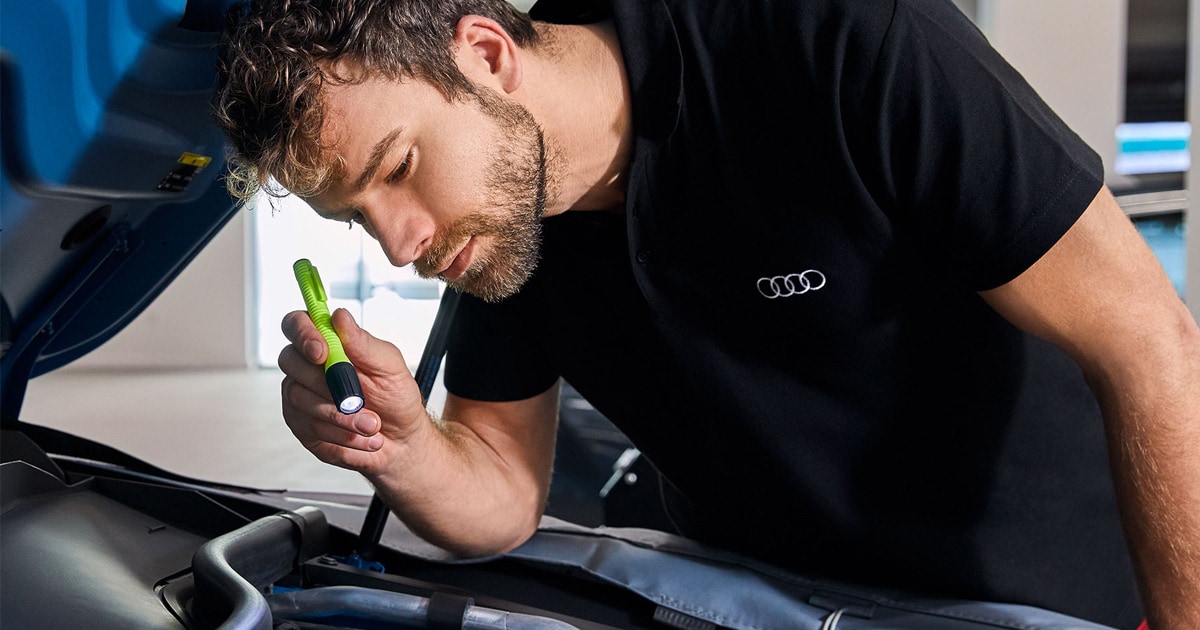 Did you know that luxury cars account for 19.9% of all vehicle sales in the US? Audi is at the top of luxury brands, with many Americans proudly showing off their Audis on the road.
You might have one yourself, so you know that it's important to have it regularly serviced. That way, you can keep it in tip-top shape and have it running smoothly for years to come.
If you need Audi service for your vehicle in Philadelphia, then come to our dealership in Cherry Hill, NJ. Here's everything we can offer you.
Expert Technicians
We've carefully vetted our technicians and advisors to ensure you get the best in the industry. Not only do they have years of experience, but we've also trained them to the highest standards.
When you bring your Audi in for service, you'll get the royal treatment. You can count on our staff to be thorough in their services.
Comprehensive Services
For your Audi regular service, you'll get:
A complimentary multi-point inspection
Fluid top-off
Audi genuine oil filter
Full-synthetic engine oil
Tire pressure check
We also finish off the service with a complimentary vehicle wash. That way, your car is pristine when you drive away.
Genuine Parts and Accessories
Even with the best care, vehicles will need parts replacements and new accessories. When that time comes, you want to be sure that everything on your Audi is authentic. That way, you're assured of the quality and longevity of these products.
Here at Audi Cherry Hill, we use genuine Audi parts that are specifically designed for your car model. In fact, they come with 12-month/12,000-mile warranties.
Should the parts you desire be out of stock, we'll order them for you and make sure you receive them promptly.
Recall and Service Campaigns
It's important that you stay safe on the roads, which is why we're on top of recalls. We have a convenient link to Audi recalls where you can search your VIN to see if your vehicle's affected.
Easy Scheduling
You can go onto our service center page to find quick summaries of our service offerings. But more importantly, all it takes is a few clicks for you to schedule Audi car service.
You can also call us at (856)665-5380 if you'd prefer to speak to a service coordinator. They're available for you Monday through Friday from 7:30 am to 6:00 pm, and Saturday from 9:00 am to 5:00 pm.
Schedule Audi Service at Our Dealership Now
As you can see, we offer comprehensive services at our dealership. You can count on our expert staff to provide Audi service that'll meet your high expectations.
So the next time you need your vehicle serviced, give us a call. Our service coordinators are always standing by, waiting to assist you.
For a quality Audi dealership in Greater Philadelphia that'll service your car right, count on Audi Cherry Hill. Schedule a service with us now.