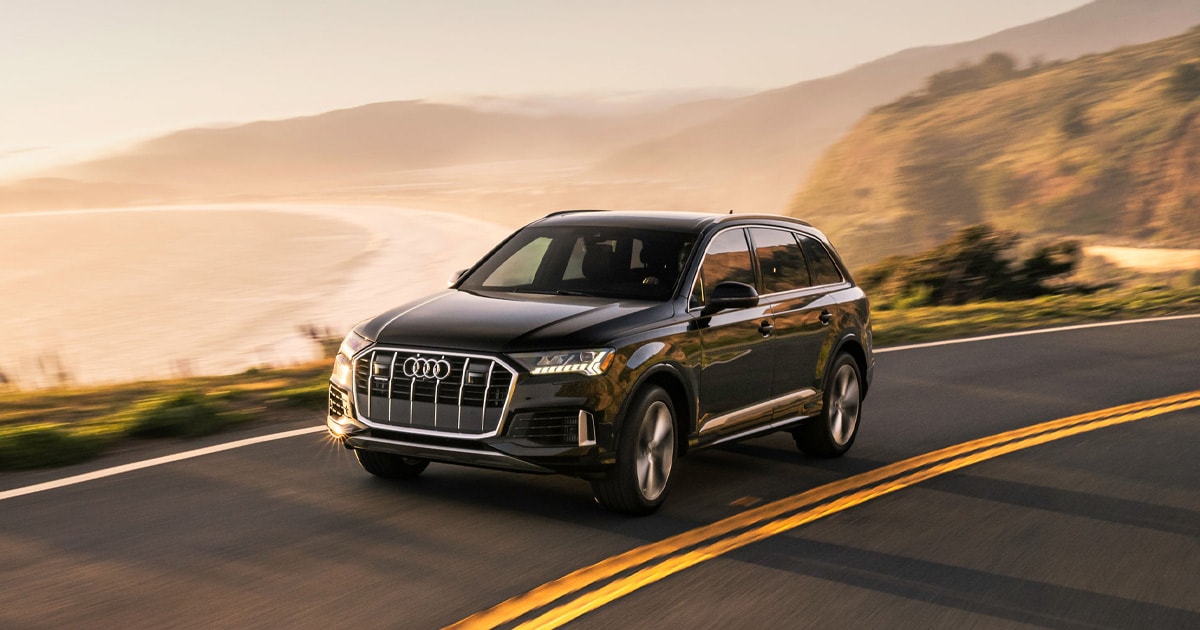 In the second half of 2022, Audi won
first-place honors
within the luxury segment in MotorTrend's Ultimate Car Rankings. Many of their vehicles were recognized for their amazing designs, including the Q7, which came in third for the three-row luxury SUV category.
This means that if you're in the market for a new SUV, the 2023 Audi Q7 should be a top contender.
Read on to find out what the best features of this vehicle are so you can see why it's a must-have.
Wireless Infotainment System
It's a huge pain dealing with phone cords, especially when you're trying to relax with nice music. The good news is, the 2023 Audi Q7 has wireless Android Auto and Apple CarPlay, and they come standard with every trim.
On every trip, it'll be easy to connect your smartphone to the SUV, so you and your passengers have continuous music to listen to.
There's also the Audi Phone Box, which provides convenience while you drive. Not only does it charge your phone wirelessly, but it also boosts your phone's signal. As a result, you'll get reception in even the spottiest places.
Do note that the Audi Phone Box doesn't come with all trims. It's included starting with the Premium trim, which has the Convenience package.
Outstanding Powertrain
This SUV comes standard with the turbocharged four-cylinder powertrain, which is capable of 261 HP. This engine is paired with an eight-speed automatic transmission. All-wheel drive is also standard.
If you'd like an even more powerful engine, you can upgrade to the turbocharged V-6, which is capable of 335 HP and can tow a maximum of 7,000 pounds.
For the eco-conscious driver, the 45 models have a 12-volt hybrid system.
Plenty of Interior Space
While the Q7 is a luxury vehicle, it's also considered a family SUV. The interior is roomy and can accommodate you and your passengers comfortably.
Like most other three-row SUV choices, the Audi Q7 doesn't have much cargo space at first glance. But what sets it apart from its competitors is that you can raise and lower the back row seats in a flash. This means you can pack the car with up to 25 suitcases if you wish.
Self Parking
If you select the Prestige trim, then this luxury SUV can park on its own. The SQ7 and 55 TSFI models have the Remote Parking Assist Plus feature, which allows the vehicle to park in a parallel or perpendicular parking space.
What's even more amazing is the Q7 can park itself even if you're not in the car.
Is the 2023 Audi Q7 Right for You?
The 2023 Audi Q7 comes with a wide variety of excellent features, and this article only scratches the surface. Those looking for a luxury SUV can't go wrong here, as it has wireless capabilities, a great powertrain, lots of interior space, and self-parking technology.
So the next thing you should do is test drive this SUV. Only then will you be certain that the Audi Q7 is the vehicle for you.
Are you looking for a dealership in the Greater Philadelphia area? Then visit us in Cherry Hill, NJ today!