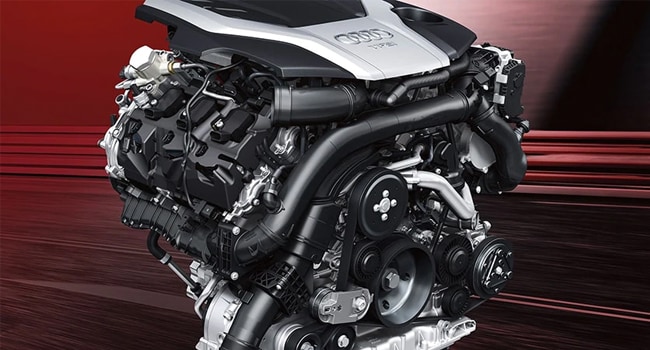 When you are ready to get behind the wheel of a 2021 Audi A6, you have lots of engine options available to you. Let's examine your options at Audi Cherry Hill near Philadelphia.
2021 Audi A6 Performance
With four engines to choose from, there's an Audi A6 for everyone. The base model comes with a 248-horsepower 2.0-liter four-cylinder that produces 273 lb-ft. of torque. This is a great option for your everyday drive and perfect for commuting. If you prefer, you can upgrade to the 335-horsepower 3.0-liter V6 that produces 369 lb-ft. of torque. It's the ideal option if you desire more accelerating power. Both of these engines have a mild-hybrid setup that includes a seven-speed dual-clutch automatic transmission.
However, if you want even more enjoyment, there are some further upgrades to consider. The 2021 Audi S6 includes a 444-horsepower 2.9-liter twin-turbo V6 that produces 443 lb-ft. of torque. This engine creates a 0-60 mph time of just 4.4 seconds and boasts of a 155 mph top speed.
There's also the 2021 Audi RS 6 Avant for those who want the strongest engine. This unique wagon model includes a 591-horsepower 4.0-liter twin-turbocharged V8 engine that produces 590 lb-ft. of torque. In just 3.5 seconds, this Audi hits 60 mph, with a top speed of 190 mph. Plus, both the high-performance models include an eight-speed automatic transmission.
Drive a New Audi Today
Are you ready to experience the power of these Audi models? Browse our online inventory at Audi Cherry Hill without leaving the comfort of your home or office. You can schedule your test drive and pre-qualify for the latest offers. Our team is prepared to get you behind the wheel for less. With an Audi A6 lease offer, you put less money down and have lower monthly payments too.