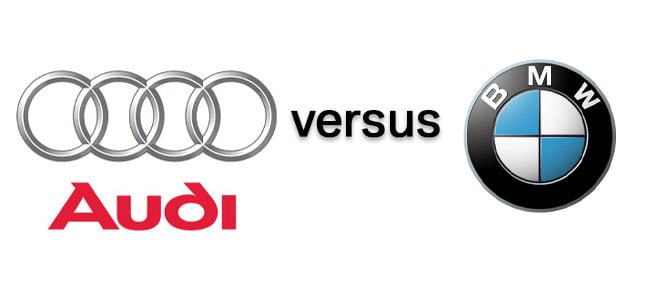 When it comes to evaluating two of the most successful German automakers, Audi and BMW continue to battle for the top accolades. Both companies have turbocharged engines combined with strong all-wheel-drive powertrains for their best models. Let's break it down once and for all to determine which brand is best.
Looking at the Lineups
When you look at the BMW lineup, you see that the company is heavily focused on full-size sedans and mid-size SUVs. Audi, on the other hand, has a diverse lineup for a wider customer base. Audi provides more than ten two-door vehicles for sporty travel. You can opt for the A3, A5 or S5 Cabriolets to find something that the market doesn't seem to offer much of anymore. With the TT Coupe or TT RS Coupe, you also get a vintage style with an aggressive stance.
Furthermore, Audi continues to produce a station wagon, which is unheard of with most companies. The A4 Allroad features an elongated wheelbase for a distinct geometry. If you prefer SUVs, you won't lack a choice in that segment either. Audi provides many levels of luxury to discerning shoppers. Choose the SQ5 or Q7 to gain the most advanced features.
If you want a unique sedan, you can drive the Sportback assigned to the A5, S5 and RS 5 models. If you need a compact model instead, with a reasonable price, your Cherry Hill Audi Dealer in New Jersey also has the A3 and RS 3. BMW, on the other hand, doesn't want to get too involved in the compact market.
Audi: The Luxury Car for You
Visit us at Audi Cherry Hill today to see what makes this lineup exceptional. You will see a range of models that BMW doesn't offer. Stop by for a test drive and to learn more about the available Audi deals that save you more money.