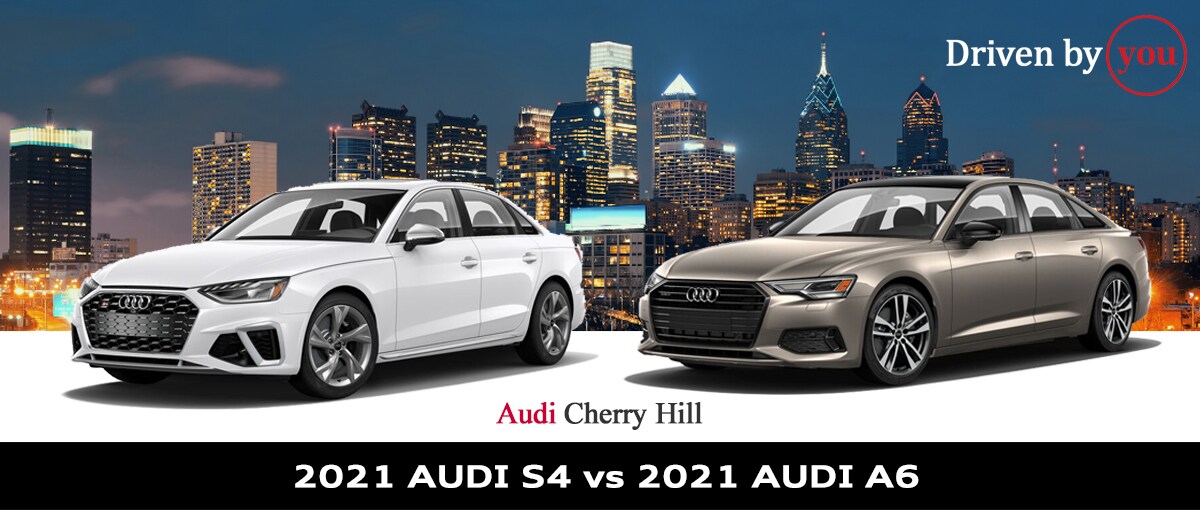 The 2021 Audi S4 and Audi A6 are both luxury sport sedans that are designed to get you where you need to be safely, comfortably, and stylishly. Are you wondering how they are different from each other? Read on to learn more about each model! 
Size & Capacity Differences: 2021 Audi S4 vs 2021 Audi A6 
The Audi S4 and Audi A6 have the same amount of legroom in the front (41.3 in), with the A6 having slightly more rear legroom than the Audi S4 (37.4 in and 35.7 in respectively). In addition, if having more cargo space is important to you, the Audi A6 has a slightly larger cargo capacity of 13.7 cubic ft, whereas the Audi S4 has a cargo capacity of 12 cubic ft. The Audi A6 also has split-folding rear seats to help you better utilize your space.