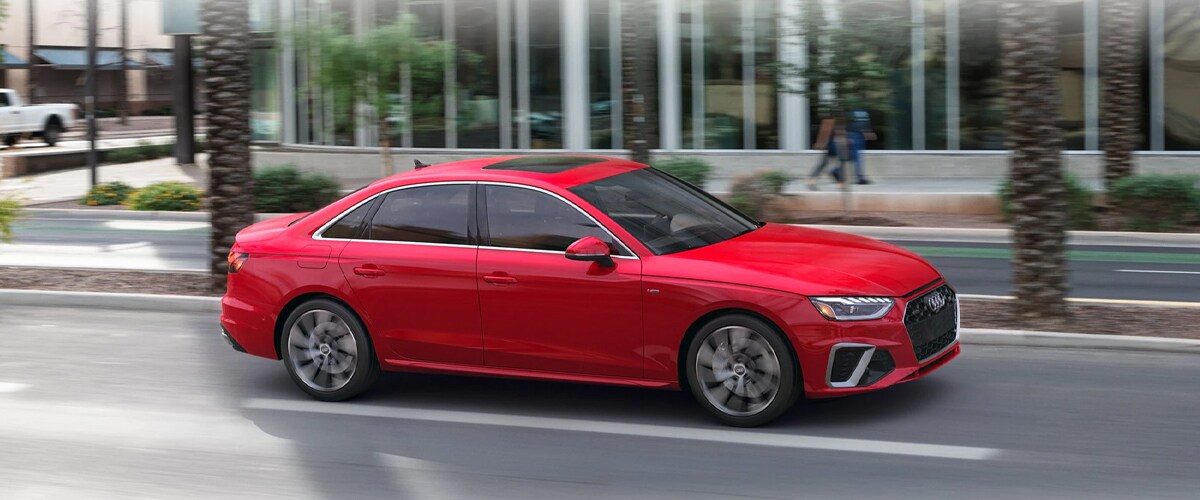 Why would anyone want an Audi lease in Cherry Hill? There are so many advantages to leasing a new Audi in NJ. At Audi Cherry Hill, we have a vast selection of luxury cars and SUVs that impress. Because of the flexible payment and term options, you can find a lease for any situation. Let's look at if the lease is right for you and what benefits you can expect.
Is an Audi Lease Offer Right for You?
What could be better than getting into a new Audi? Obviously, saving more money would make the experience better, but an Audi lease isn't right for everyone. If you don't do an excessive amount of driving and don't mind turning the vehicle in after a few years, you might want to lease it. Otherwise, it's best to look at our Audi financing options instead.
Benefits of Audi Lease Offers
The price is the biggest selling point of an Audi lease. There's nothing more affordable when it comes time to drive a new Audi. Not only can you spend less on the down payment, but your monthly expenses will be much lower. Plus, the warranty covers your repairs, so you only need to think about maintenance, which one of our service plans can cover.
Driving a new Audi allows you to access the best technology of the time. After a few years, you will turn this Audi in and upgrade to a new model with better tech features. At the end of the lease, you can turn it in or choose to buy the vehicle instead.
The staff at Audi Cherry Hill is ready to help you navigate the options. Let us get you into a sleek sedan, high-powered sports car or classy SUV. The prices are sure to shock you. Start by browsing our online inventory to find the Audi of your dreams. Schedule a test drive today.