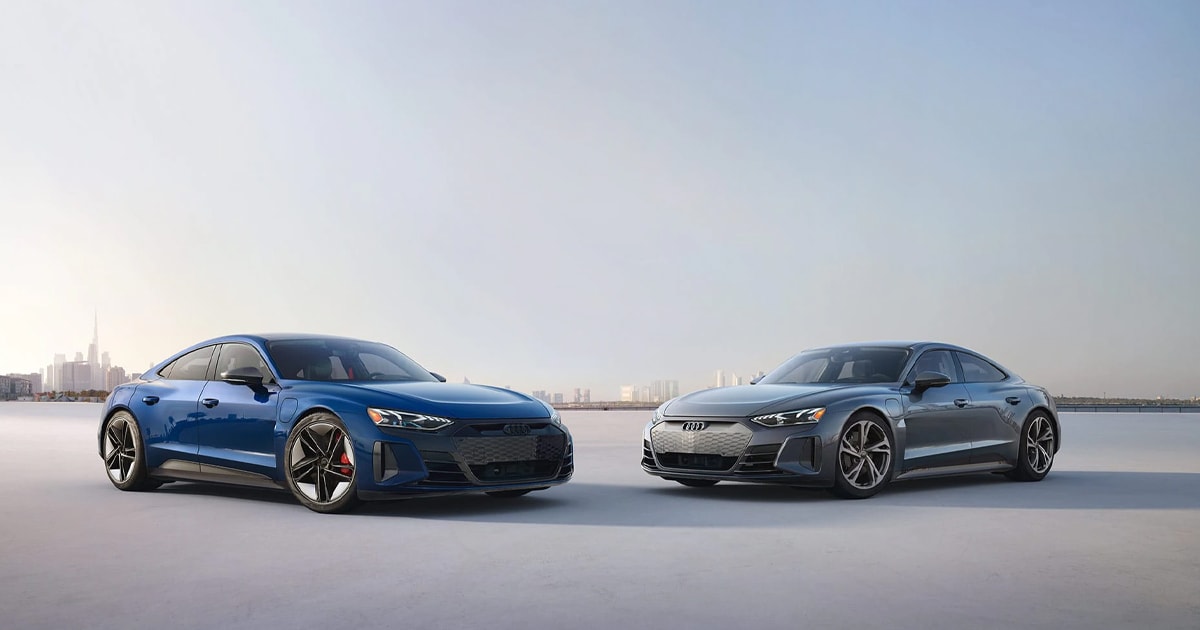 Kelly Blue Book reports that Americans purchased a record
40.9 million used cars
in 2021. While some people associate used cars with thriftiness, that doesn't mean they are all roughed-up beaters. The market for used luxury vehicles and SUVs is alive and thriving.
Used Audi vehicles are luxury cars that provide high-end performance and style at an affordable price. If you're interested in getting one of these exceptional cars, you should know what you're getting into first. In this guide, we go over the many benefits of buying used Audi cars and SUVs.
Why Choose a Used Audi?
Audi is a well-known German automaker that produces blue-ribbon, luxury vehicles. Despite myths about buying used vehicles, a used Audi can be a great way to get a luxury car on a budget. Other benefits of purchasing a used Audi include:
Less Depreciation
New cars lose up to 30% of their total value after the first year of ownership. You sink more money into the initial investment than you will ever get back on them. When you purchase a used car, you end up losing less money due to depreciation.
Same Luxury Feel
It's true that there are plenty of used cars, even used luxury vehicles, that do not feel luxurious. However, when you shop with the right dealers, you'll find many used Audi cars and SUVs in peak condition. So, you can enjoy a new Audi experience at a used Audi price.
Quality Assurance
Audi offers a certified pre-owned program for those who want peace of mind when buying their next Audi from one of their dealerships. If you're looking for a certified pre-owned Audi in the greater Philadelphia area or Cherry Hill, NJ, check out the selection at Cherry Hill Audi.
Picking the Right Used Audi
Not everyone is looking for the same thing in a used Audi car or SUV. Some people want an electric vehicle, while others want a sporty model. Think about what each option offers and how well it suits your needs.
Audi Sport
Are you looking for a used Audi that can keep up with your active lifestyle? Then you may want to consider an Audi Sport model. Some popular Audi Sport models near Philadelphia include:
A5 45 Premium Coupe
A5 2.0T Premium 7 Sportback
R8 4.2 Coupe
These vehicles are for drivers who enjoy a challenge and need a car that can handle high demands. If you're the kind of person who likes to take the road less traveled, an Audi Sport is likely the perfect fit for you.
Audi SUV
SUVs serve on-the-go people like sports models but have added comfort and safety so families can enjoy them as well. Some popular used Audi SUVs near Philadelphia and Cherry Hill, NJ are the Q8 Premium Plus SUV and the Q7 3.T Premium Plus SUV.
Audi Electric
Now that we're a few years into the electric vehicle revolution, there are more used electric vehicles on the used market. Electric cars are great for people who want to save money on gas and reduce their carbon output. The best part is that Audi has an electric car option for every lifestyle, including the Audi Q4 e-tron SUV and the sporty RS e-tron GT.
Pre-Owned Audi Philadelphia: Audi Cherry Hill
Audi Cherry Hill is proud to offer a wide selection of used vehicles, including pre-owned Audi cars and SUVs. We update our website's Audi used inventory every day so you never miss out on a quality deal.
You're welcome to come in person or peruse our used Audi offerings online. We can't wait to help you get behind the wheel of your dream car! If you see something you like, don't hesitate to contact us today to schedule a test drive.