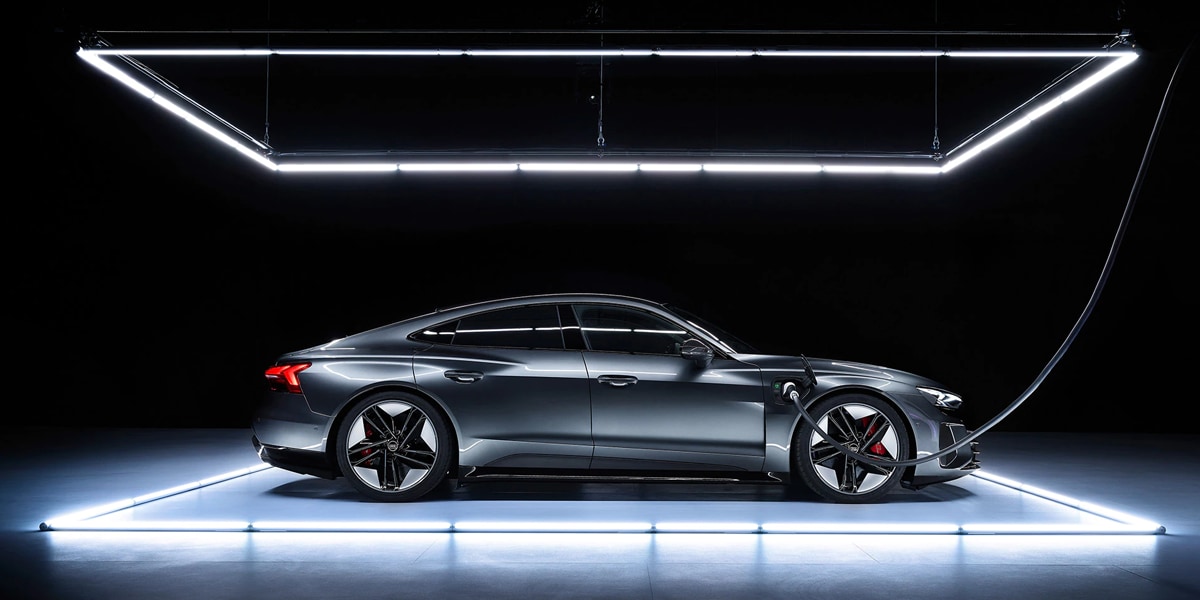 The age of electric vehicles is here and Audi is lighting up a new path forward! According to Audi, they are putting forward-thinking ideas first, which is why they are planning to offer more fully electric models than any other brand by the end of 2021. At your Philadelphia Audi dealership, Audi Cherry Hill, we are proud of offering every model available and as excited as you to see what comes next! Let's learn more about the electric vehicles available from Audi:
Q4 e-tron and Q4 Sportback e-tron
One of the most anticipated electric vehicle launches from any manufacturer was the Audi Q4 e-tron SUV because this vehicle puts an electric luxury SUV into everyone's reach. From the strong, dominant front grill to the swooping wheel arches along the sides, Audi claims the Q4 e-tron will not only turn heads but has been optimized for performance thanks to the precision aerodynamics. Two body types are available, either the standard Q4 SUV look or the coupe-styled Sportback.
e-tron and Sportback e-tron
The electric SUV which launched Audi into this space was the original e-tron SUV. This SUV is slightly larger than the Q4 e-tron and offers the spirited performance that Audi owners like you expect. Both the e-tron and Sportback e-tron come standard with twin-electric motors which produce 402 horsepower and 490 pound-feet of torque. This configuration catapults this vehicle to 0-60 in just 5.5 seconds!
e-tron S and e-tron S Sportback
If you are looking for the rowdiest electric SUV, the e-tron S and e-tron S Sportback are the ones for you! This SUV was designed to key into all the senses that any S or RS Audi model currently gives its drivers and passengers thanks to both more power and a classic design. Underneath, a 95 kWh battery pack delivers current to three electric motors which produce 496 horsepower. Outside, flared fenders and oversize wheels give this SUV a wide stance worthy of the S badge.
e-tron GT e-tron RS
Unlike the other e-tron models, the e-tron GT and RS are the only sedans currently available. Paying homage to previous gasoline and diesel-powered grand touring sedans, these two models incorporate both the design and performance no other vehicle can provide. From 75% charging in as quick as 22 and a half minutes to a 0-60 in just 3.1 seconds, these are sure to excite anyone.
To learn more about the current electric vehicles available at Audi Cherry Hill, please stop by or call us today. You can also browse thru our inventory online at the comfort of your own home.