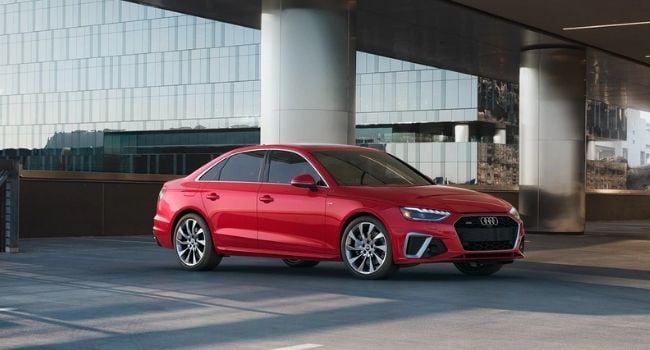 You can spend your time looking for the closest Audi dealer to me, or you can trust the experts at Audi Cherry Hill with your car-buying needs. As one of the leading Audi dealer, we can help you determine whether you need a new or used vehicle. Our new vs. used Audi in Philadelphia evaluation helps you pick the best option for your lifestyle.
Buying a Used Audi in Philadelphia
If you want to save money, you might prefer driving a pre-owned Audi. With advanced engineering, you know that the used model is reliable and ready to provide miles of service. You can gain just as much performance from a used Audi as the newer models.
Plus, some models still contain their factory warranty. If not, you might prefer checking out the Certified Pre-Owned Audi lineup instead. When compared apples to apples, you can get behind the wheel for far less than the newer model of a particular vehicle. Yet, you will still gain access to many of the same technologies. Additionally, your vehicle isn't going to depreciate as quickly. Browse our used Audio inventory online.
Buying a New Audi in Philadelphia
When you get behind the wheel of a new Audi, nothing compares to the feeling. After all, no one else has ever owned this vehicle, making it feel like it was meant just for you. Our new Audi vehicles are flawless, coming straight from the factory. Plus, they are jam-packed with the latest technologies. While you will pay more for a new Audi, we have exceptional lease deals that save you more money. Additionally, there's a factory warranty on every new car.
Which one do you want to drive? The team at Audi Cherry Hill can help you find the new or pre-owned model that suits your budget and lifestyle. Schedule your test drive today.