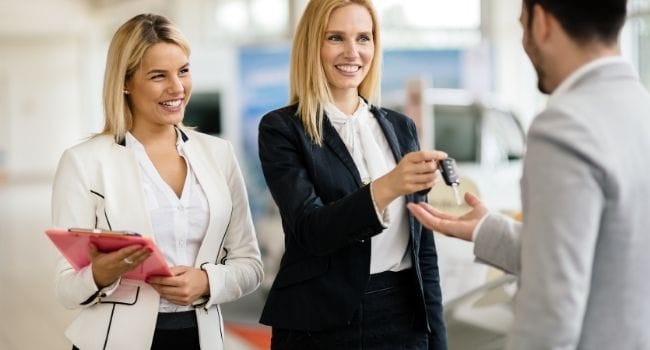 There are many reasons to investigate the latest Audi lease deals in Philadelphia. With all of the options at Audi Cherry Hill, you get the vehicle you want for less. Our flexible payment options and terms allow you to customize a plan that works best for you.
Is an Audi Lease Offer Right for You?
If you prefer driving a new vehicle, you will enjoy the benefits of an Audi lease. Plus, the monthly payments and down money is less than with a financing offer. You won't own this vehicle and there will be a few mileage limitations, but you have plenty of flexibility to fit your situation.
Benefits of Audi Lease Offers
Affordability is the biggest reason to consider an Audi lease. With a minimal down payment and less money out of pocket each month, you save a lot of cash. These payments aren't figured on the total vehicle price, so you are only renting the vehicle long-term. Plus, the lease is always during the warranty duration, so you won't need to worry about expensive repairs. While you are still responsible for maintenance, we have some special plans that reduce the cost.
When you slide behind the wheel of a new Audi, you gain access to every new feature. In a few years, you can upgrade to a newer model with even more functionality. When the lease term ends, turn in your Audi for a new model or buy it if it's the vehicle of your dreams. We have plenty of options available for you.
At Audi Cherry Hill, you can find the new lease deals for your budget. Consider a new sports car for an adventurous drive or travel in a new Audi SUV for comfort that fits the whole family. We have the inventory you are looking for. Schedule a test drive today.