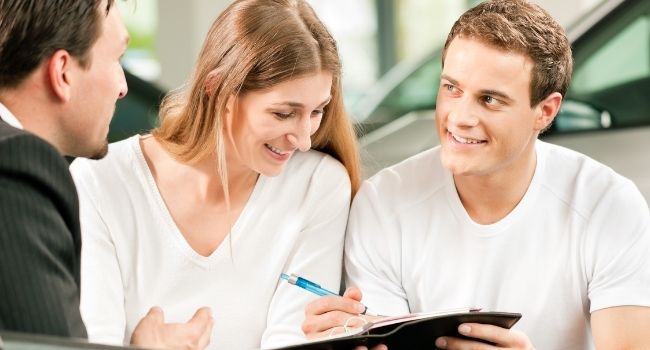 With so many ways to drive a new luxury car, you might be wondering about the benefits of Audi lease offers in Cherry Hill, NJ. At Audi Cherry Hill, we evaluate the four you need to consider before you get behind the wheel.
1. Brand-New Cars
There's nothing more fun than driving a new car. When you sign an Audi lease, you can trade the vehicle in every few years and always enjoy what's new.
2. Lower Payments
When you finance a car, you are paying on the total sale price. With an Audi lease, you don't have to do that. Instead, the amount is figured on the total value, residual value, expected mileage and lease length. You are charged far less for a down payment and the monthly payments.
3. Worry-Free Maintenance
Because your new Audi is covered by the factory warranty, uncovered repairs aren't a concern. With this protection, you shouldn't have any unexpected expenses.
4. No Resale Concerns
It's no fun to sell a car, and you won't have to worry about it with an Audi lease. When the lease ends, simply bring the car back to our superior dealership and hop into a new model. There might be some end-of-lease fees, but you will know about them in advance. To reduce your costs, make sure you keep the car in good condition and avoid unnecessary mileage.
Is an Audi Lease for You?
We can't wait to discuss your Audi leasing needs. With all of the sensational offers happening now at Audi Cherry Hill, there's a vehicle that's perfect for you. Browse our online inventory to find the sleek car or family-friendly SUV that suits you. Schedule your test drive today. We look forward to getting you back on the road for less.