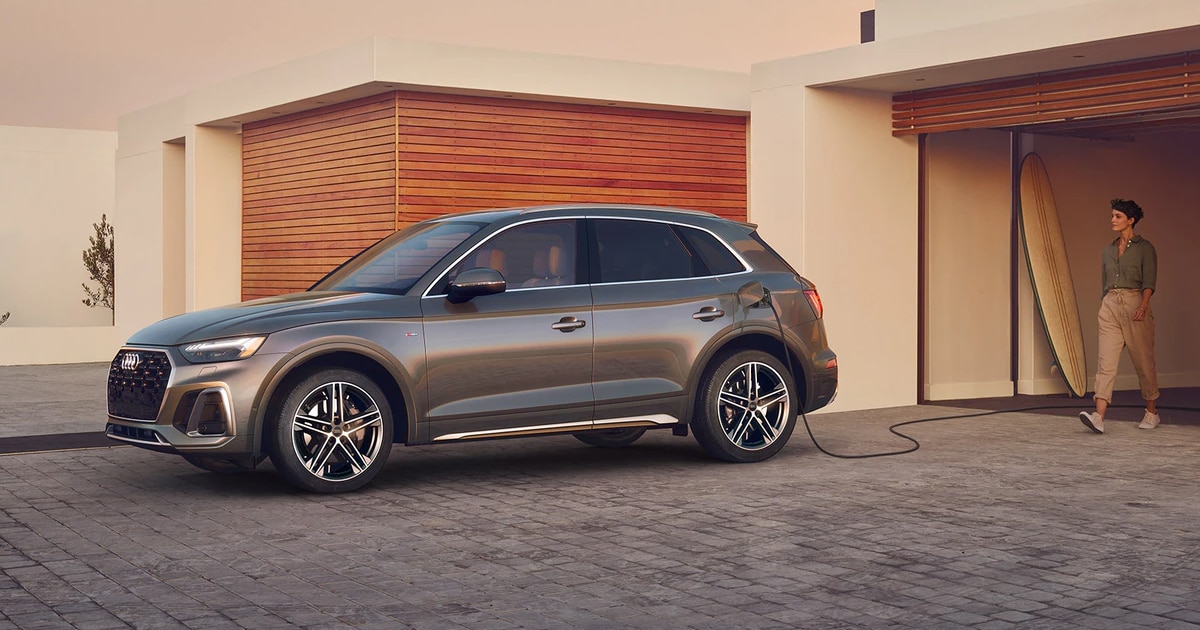 Climate change impact has made it necessary for car manufacturing industries to produce eco-friendly cars for a safer and cleaner environment. Audi produces its first electric car in 2018. The e-tron is an electronic mid-luxury car with an EPA range of 384 km or 357km in updated models. e-tron was the first fully electric SUV built with Audi DNA.
Audi e-tron is getting better with performances, improved electric batteries, optimized body to deliver efficiency. Audi delivers an exhilarating performance behind the wheel. Audi has manufactured R8 e-Tron (2015), A3 Sportback e-Tron plug-in hybrid (2018), A6 e-Tron (2021).
Price
The price of the latest Audi e-tron is starting from $36000 to $ 71, 310. The price of the Audi depends on the model you choose. The amazing features of the Audi e-tron are worth more than its price.
Features
Audi e-tron comes with a lot of features. The interior and exterior will surely turn your head around.
Interior
The interior is packed with power-adjustable leather seats, climate control, well-ventilated seats, a folding table in the rear, a power window rear, and adjustable steering. The digital display technology in the car benefits a high resolution of 1,920×720 pixels with conventional switches and controls. Its infotainment system display on the touch screen provides a navigation map. There is a 360-degree camera attached to the car.
The car also has a front and rear speaker with an audio system remote control and integrated 2NID audio. You can charge your phone using the wireless phone charger. The car supports Bluetooth and subscription-based wifi connectivity.
e-tron allows drivers to connect their smartphones(iPhone or Android) using Apple car play or Android Auto. The rear entertainment system adds to the comfort while driving.
Exterior
The e-tron has an aesthetic exterior look. The car is carefully craved for luxurious drivers. The car comes in different shapes and sizes depending on the model you choose to buy.
Performance, Transmission, Battery, and Engine
Beneath the electronic all-wheel car is two electric motors, one in the front axle and the second at the rear. The rear motor does the most work. They make a combined 365 powerhouse and 414 pound-feet torque. A snappy acceleration for an electric car. It has a swift braking system, traditional SUV characteristics.
e-tron has a fast rechargeable battery that allows replenishment in less than 30 minutes and it lasts long at an estimated driving range of 22 miles.
At Audi Cherry Hill, we can show you the best lease deals in Philadelphia. Talk to our team about a new convertible for those warm summer days or a family-friendly SUV that enhances your travels. You can browse our online inventory and schedule your test drive to get started.