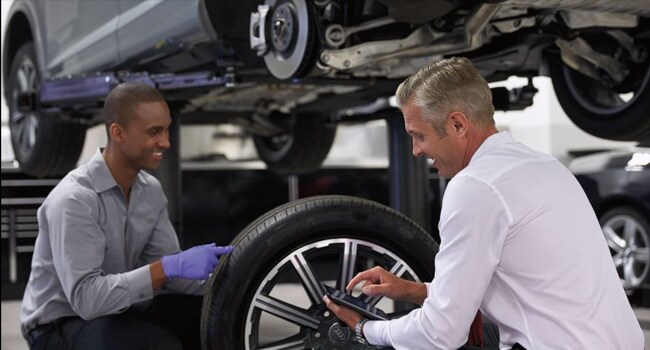 At Audi Cherry Hill, near Philadelphia, we want you to get the service and maintenance needed to keep your luxury vehicle running its best. Audi Affirm is the answer to all of your service problems. Let's take a closer look at this unique program.
What is Audi Affirm?
Affirm is an innovative way to service your Audi vehicle when it needs it and pay for it later. You can pay at your own pace, without worrying about late fees or unwanted surprises. You simply choose what monthly payment works best for your budget.
With Audi Affirm, you get:
· Rates as low as 0% APR
· No hard credit check
· Easy monthly payments
· Simple application
How Do You Sign Up for Audi Affirm?
If you are ready to get started, it's easy to get on the Audi Affirm plan. You can talk to our representatives or text Audi95 to 58083. A link will be sent to your device, guiding you through the process.
From that link, you can create your account and prequalify for a plan. You can also customize your payment plan. Audi will send you a virtual card that you can use for maintenance work on your luxury vehicle.
Unlike a credit card, Affirm is only meant for a one-time payment. It's not a revolving line of credit that can be used at any time. Instead, it's meant to pay for one service appointment only. While the interest rate will vary based on your credit score, we never charge annual fees, prepayment fees, late fees or anything to open or close your account.
Audi Affirm helps you pay off the scheduled maintenance at a time that works best for you. After all, keeping your vehicle in good running condition shouldn't hurt you financially. Get started today with your new Audi maintenance plan.