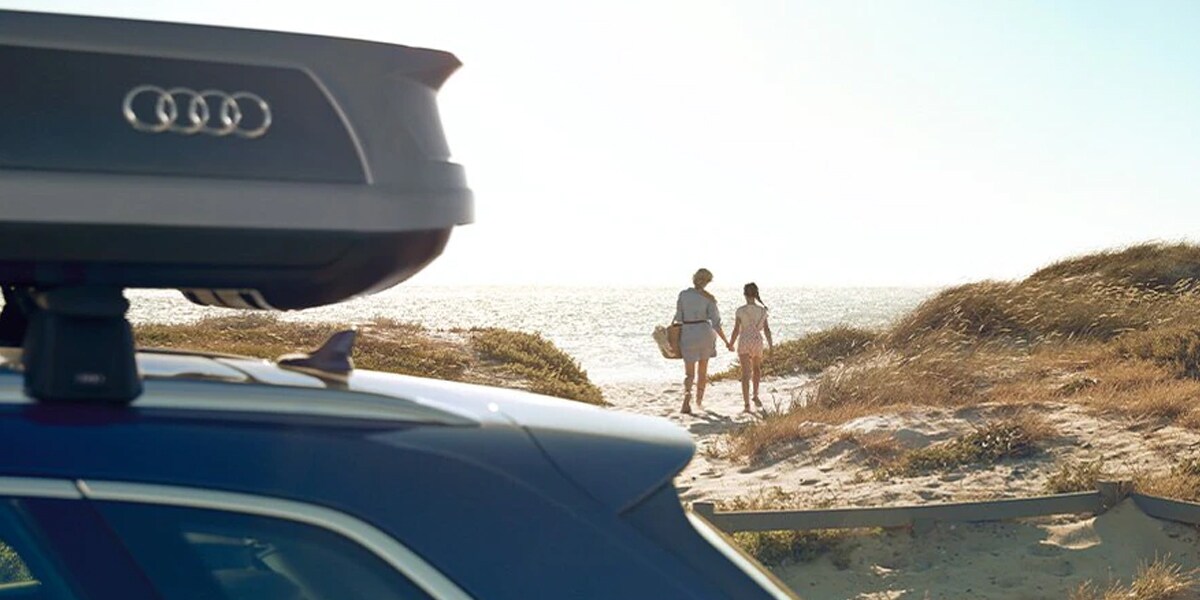 At
Audi Cherry Hill
, we have the accessories that you need for your new Audi. Check out these four accessories to consider.
CARRIER BAR
One essential accessory to travel with is an Audi carrier bar. You might be wondering that there's a trunk. Why else would you need a carrier bar? You have to agree that sometimes the trunk space is not just enough, especially when you are going on an extended family trip, such as with dozens of bags and baggage. Carrier bars are necessary and valuable to transport additional luggage or bags. It is used to free up space in the vehicle and make passengers more comfortable for the journey. They are also used to transport items that won't fit into the trunk due to their size. They could also be used to attach other accessories to the vehicle.
BIKE RAMP
For sports enthusiasts and outdoor explorers, a bike ramp is an accessory that should travel along with you—going biking? And worried about fitting your bike into the trunk? Or it even works but barely, and you are concerned it might be damaged before you arrive at your destination? A bike ramp is your best bet to save you the hassle and worry. This accessory is designed to help you move your bike around conveniently without the fear of damaging or breaking any part. To attach a bike ramp, you need a carrier bar. Check out an Audi bike ramp with us today.
CAR COVER
Nature will always take its course in the form of snow, dust, or rain. We cannot control nature, but we can control its impact on our vehicle by using a Car cover. This is one of the most underrated car accessories for your Audi. Why do you need a car cover when you have a garage? Well, we believe you can't always have your car in a garage. Having this handy in your trunk helps protect your Audi from snow, rain, dust, and mud on trips where you have to leave your vehicle under the sky.
CAR CHARGER
Running out of cell phone battery, on a lonely road on a hot sunny afternoon or at night in a heavy downpour with thunderstorms is not what anyone wants to experience. Situations like these are why a car charger is an essential travel item. Audi car charger charges your phone and keeps it powered. This way, you don't have to run out of power on your phone. A car charger is more than just an accessory. It's a must-have.
ORDER YOUR AUDI ACCESSORIES TODAY
At Audi Cherry Hill, near Philadelphia, we have various available options of car accessories for your Audi according to your needs or lifestyle. Visit us today, and our customer-friendly staff will assist you with the process of getting the accessories fit for your vehicle.