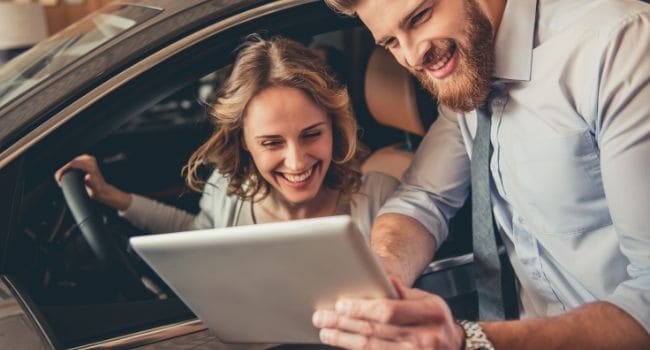 Choosing between financing a luxury car and the latest Audi lease offers in Cherry Hill requires you to do some homework. At Audi Cherry Hill, we will share the benefits of financing with you and show you why a lease might be a better option.
Benefits of Audi Finance Deals
Audi Financial Services strives to provide you with a financing plan ideally tailored to your budget. To be honest, there's a financing option that will work with any lifestyle. Here are a few benefits to consider.
· Vast spectrum of financing terms, starting at 12 months and lasting up until 72 months
· Work toward ownership by building equity
· Flexibility to sell the Audi any time
· Lower insurance limits required in most cases
· Ability to modify the Audi vehicle with aftermarket accessories
Benefits of Audi Lease Offers
In some cases, the Audi lease will be the preferred option. Here are a few leasing benefits to consider as you make your decision.
· Less commitment
· Lower monthly payments and down payment
· No need to sell the vehicle; the dealership takes it back at the end of the lease
· Enjoy a new car every few years, all equipped with the latest technology
· Vehicle has a factory warranty throughout the lease term
Choosing between the Audi lease and financing offers isn't a simple decision. There isn't a right or wrong answer, just one that works best for you. It's important to look at your situation to determine what's best. If you want to own your Audi, a finance deal is the better option. However, if you like driving new cars regularly and you want to keep more money in your pocket, you will want to talk to us about an Audi lease instead. Our finance department helps you find the Audi offer that works with your budget and lifestyle. Browse through online inventory & schedule a visit to Audi Cherry Hill today.