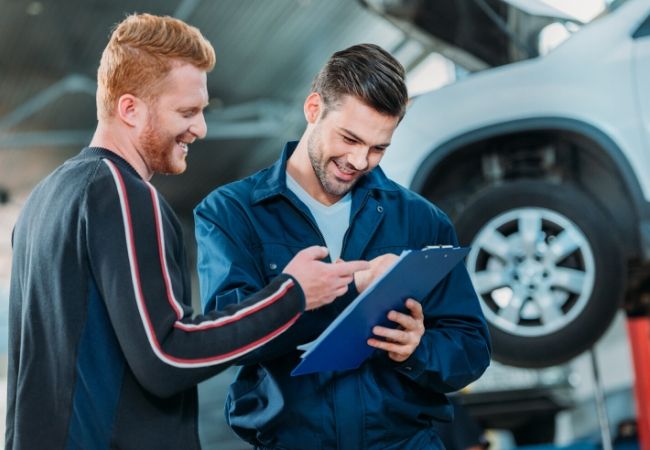 Winter takes a toll on your Audi vehicle. Now that the weather is warming up, it's time to take steps to counteract what's occurred. Your Audi car dealers in Philadelphia have put together some spring tips that will help your vehicle thrive. Here are some suggestions from the service department at Audi Cherry Hill.
Replace the Wiper Blades
Rainy weather is around the corner. It's time to ensure that you are ready for the spring thunderstorms with reliable windshield wiper blades. Don't get caught in the rain without them.
Top off the Fluids
Check the windshield washer fluid, transmission fluid, power steering fluid, brake fluid and coolant. If the levels are low, you want to top them off now.
Schedule Your Oil Change
To keep the engine running its best, you need to perform regular oil changes. When you bring your Audi to our service department, these appointments are quick, so you don't need to spend a lot of time waiting. Schedule your appointment today.
Check Tire Pressures
The only part of your vehicle that touches the road is the tires. If the air pressure isn't right, it could lead to a decrease in fuel economy, drivability issues and it puts you in danger. Check the pressures to ensure you are maximizing your on-road safety.
Test the Lights
If you haven't recently checked the lights on your Audi, now is the time. Make sure the headlamps, brake lights and turns signals all work as they should.
Make Your Appointment Today
The service department at Audi Cherry Hill is ready to handle your smallest to largest car care need. Contact the team today to schedule your appointment for an oil change, tire rotation or brake replacement. Together, we can ensure that your vehicle is ready for the beautiful spring weather ahead.