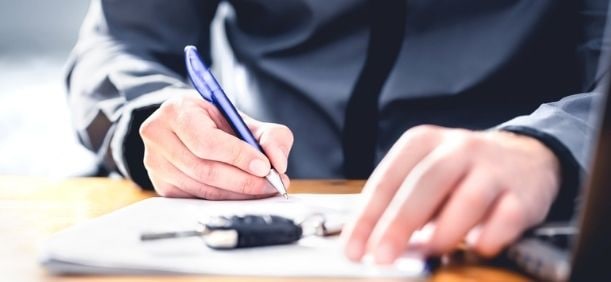 It's time to check out the new Audi lineup and get behind the wheel. But first, you must determine whether you want to lease your new Audi or finance it. At Audi Cherry Hill, we look at the benefits of either option so you can get back on the road in Philadelphia.
Car Lease Benefits
You can spend less on an Audi lease. In fact, there's very little money down and your payments are lower than expected. Because you haven't agreed to buy the Audi car or SUV, you don't need to spend nearly as much. All that's left to do is figure out what to do with that extra cash, but may we suggest upgrading to a higher-end model?
Additionally, driving a leased vehicle means you won't have to pay for most repairs. Your Audi will be covered by a factory warranty that takes care of any qualified repairs you might face. You also won't need to worry about selling your Audi. Simply bring it back to us at the end of the agreement.
Car Financing Benefits
Audi financing might work better for you in many regards, especially if you want to own your vehicle. With your financing agreement, you can modify the car or SUV however you wish. Plus, there's no limit to the amount of miles you can drive. You are also free to sell your Audi whenever you want, as long as you pay off the financing agreement.
Talk to our team about the Audi financing and lease offers that are available right now. You can browse through our inventory online from the comfort of your home. Once you pick the Audi that suits you, it's time to come in for a test drive. We can't wait to review some options with you and find you the best deal, so you can save more money.