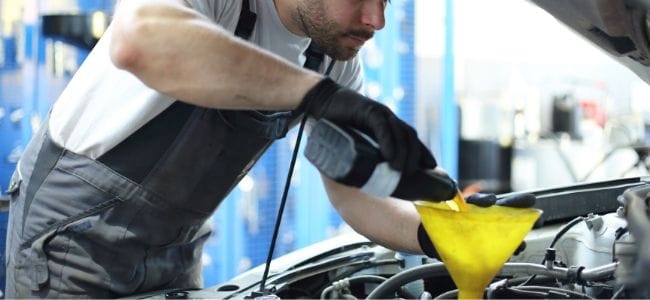 There's no reason to neglect to get an oil change on your Audi. This scheduled maintenance task is vital to the health of your vehicle's engine. Here are some of the top reasons you must bring your luxury vehicle to Audi Cherry Hill when you require oil lube and filter maintenance.
Essential Oil Changes for Audi
The regularly scheduled oil change is one of the most basic tasks that can be performed on your Audi, so it's tempting to take it to the local lube shop, but that's a mistake. The oil change extends the life of the engine and ensures it runs the way it should. When we add fresh oil to the engine, it gets cleaned out, minimizes wear and maximizes the performance.
When Should You Change the Audi Oil?
Over time, the motor oil starts to break down. You can't see this happen, but it will slowly lose its effectiveness. By paying close attention to the mileage you put on your Audi, you will know when the engine requires service. Have your oil change performed at the appropriate times to prevent engine damage.
Visit Your Audi Dealership for Oil Changes
Bringing your luxury vehicle to Audi Cherry Hill for an oil change provides you with many benefits. First, you get to take advantage of a great value that can't be found anywhere else. Sure, the local lube might have lower prices, but they don't offer a multipoint inspection, fluid top-off, battery test, synthetic oil and brake inspection with the service.
Furthermore, you don't have to wait long for an Audi oil change. However, while you wait, we offer a comfortable setting with free refreshments and Wi-Fi for your enjoyment.
Finally, our techs are factory-trained and know how to work on your Audi. We also use only genuine parts on your vehicle. You don't have to trust your car or SUV to an untrained technician. Instead, schedule your oil change at our dealership.