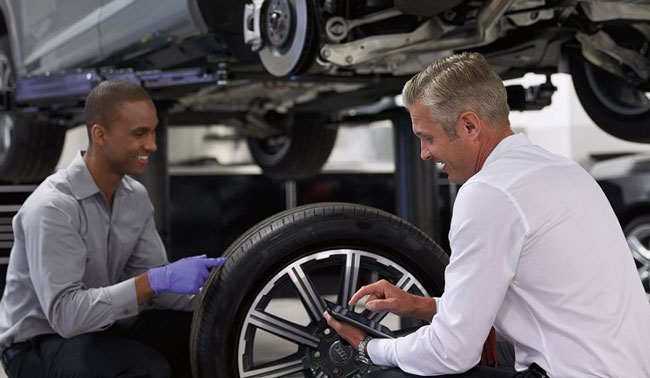 Summer driving in your Audi is blissful. The weather is warm, the days are long and you are often in less of a rush. As the season turns to fall, though, so do driving conditions. Things get a lot more serious on the road. The weather gets colder and much of the country starts to see more rain and icy roadways. Here are some tips to prepare your Audi for fall from your friends at Audi Cherry Hill.
Check Your Wiper Blades
When you need wiper blades to work, you need them to work well. When you don't need them, you forget all about them. If you replace the wiper blades on your Audi in the fall, they should last all the way through the following summer. It is simple to know when it is time to replace your blades. They may stick and jump across the surface of your windshield. They may leave streaks or not wipe away areas of water on your windshield. If you notice any of these, bring your Audi into us. We will quickly find the perfect set of replacement blades for your Audi.
Check the Fluids
When fall rolls around, make sure that all of your fluids are clean and full. It is of utmost importance to replace your coolant. If you live somewhere that has wide temperature ranges, this is especially true. The water/coolant ratio should be adjusted as the seasons change. Your Audi service technician will be ready to assist you with all of your fluid checks.
Check the Tires
The first thing to check on your tires is the tread. Look closely and see if there is excessive wear. Also, make sure your tires are properly inflated. If you have any concerns about the tread or air pressure of the tires of your Audi, we are here to help.
Your Audi dealer can help you with these fixes so that you're ready for the fall season. When you stop by for service, make sure you also check out the Audi A4 for sale in Philadelphia.