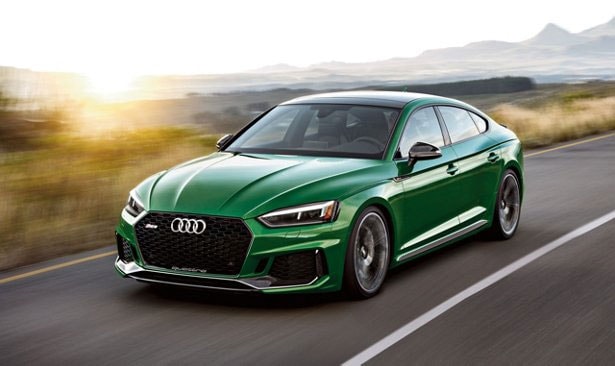 Audi knows how to make sports cars that turn heads. The high-end sports cars make driving fun without sacrificing safety or daily comforts. If you want to find a new sports car, you must visit us at AudiCherry Hill. Consider these fine options.
Audi R8 Coupe
You can feel like you are driving a sports car when you get behind the wheel of an Audi R8. It uses about half of its parts from the R8 GT3 LMS racecar. This coupe is well balanced and comes jam-packed with plenty of technology. This provides all the entertainment and connectivity you desire. With the virtual cockpit, you have access to all the information you need.
It also pumps out 602 horsepower and takes you from zero to 60 mph in 3.2 seconds. The all-wheel-drive system allows you to seamlessly transition from rear-wheel drive to all-wheel drive.
Audi RS 5 Sportback
Another Audi sports car to consider is the Audi RS 5Sportback. This vehicle delivers 444 horsepower and will take you to 60 mph in only 3.8 seconds. With the 2.9-liter V6 bi-turbo engine, you can hear a distinctive purr every time you step on the gas. The exhaust flaps on this model are entirely controlled by the driver. Aside from that, there are some unique tech features and assistance systems to help you feel safer on the road.
Drive an Audi Sports Car Today
You deserve a new Audi today. At our Audi dealership in Philadelphia, we have the models you want to drive. Stop by and visit us today to test out your favorite models. We have some limited-time-only deals happening right now that will also help you save more money. Whether you choose a new or used Audi sports car, you will be proud to show off your ride.