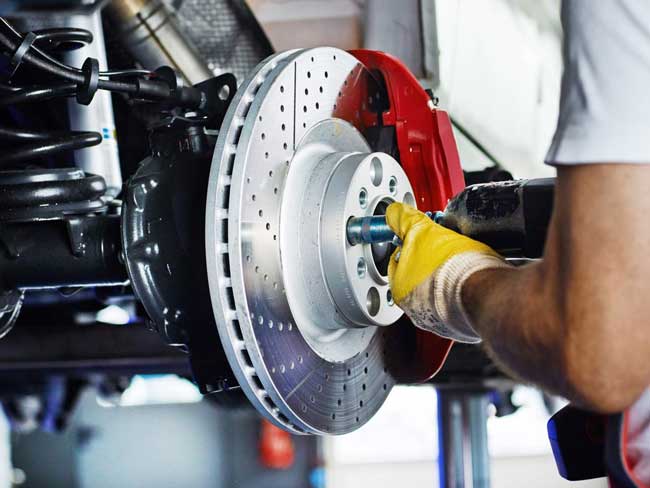 Now is the time to consider whether your brakes need to be replaced. After all, the temperatures are dropping and the roads are going to become more treacherous. Brake pads inevitably wear out over time, so replacement becomes imminent. How often they need to be changed depends on how you drive and the conditions you drive in. Talk to Audi Cherry Hill service technicians if you aren't sure when to schedule repair.
Replacing Audi Brake Pads
If you aren't sure when the time is right, you should have the brakes inspected. Every time you get an oil change or tire rotation, your brakes should be looked at. While this service only takes a few minutes, it can save you headaches down the road.
You can also tell when brakes begin to go bad. They might start making strange sounds, which indicate the need for service. You might hear squealing, growling or grinding. It's also possible to hear a squeaking when you attempt to stop. You also want to pay attention to how the brake pedal feels. If there is pulsation or the steering wheel moves as you brake, you need service. Basically, anytime that something doesn't feel quite right is an ideal time to have it looked at.
If you continue to drive on bad brakes, you can cause further damage. This isn't just dangerous, but also becomes more costly.
Stay Safe on the Road
When you stop in to see the new Audi A4 for sale in Philadelphia, make an appointment for service. We can take a look at the brakes to make sure everything is functioning correctly. You want your brakes in tip-top shape so you stop in the event of an emergency. Don't neglect this vital system. Our trained technicians are ready to service your Audi. Call today to schedule your appointment.