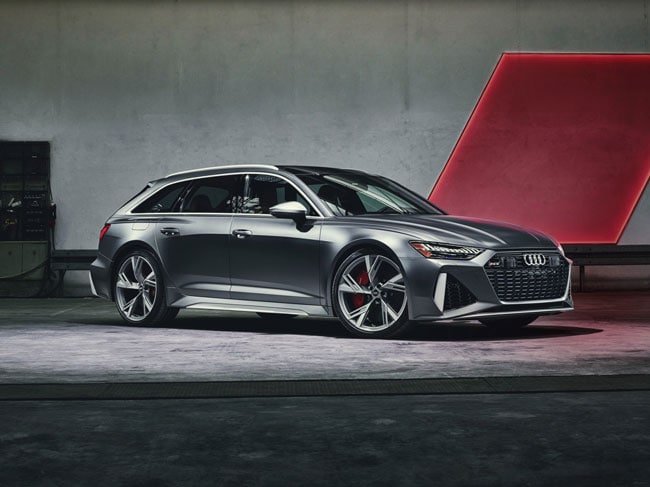 The 2020 Audi RS 6 Avant is the latest wagon to the lineup. It pushes the boundaries and comes with a superior family-friendly design. Let's get a closer look at the Audi RS 6 Avant and see if it has the features you need. At Audi Cherry Hill, we can't wait to offer this powerful vehicle.
Introducing the 2020 Audi RS 6 Avant
The 2020 Audi RS 6 Avant comes from the A6 sedan. This high-performance wagon offers the ideal balance between uncompromising power and stability. It's a great solution for any busy family in Philadelphia.
While we don't know all of the details about this model yet, we have received some exciting news. It appears that the RS 6 Avant will come equipped with a 4.0-liter twin-turbocharged V8 engine. This pumps out 591 horsepower. Some of this power comes from a hybrid engine that has been used in other vehicles, just like the Audi A8 sedan.
It also comes complete with the Audi Quattro all-wheel-drive that allows you to drive in any type of weather condition. With the additional peace of mind, you protect your family the way they deserve. On the technology side, there will be a massive suite of driver-assist features to further help you. In addition, you gain access to premium materials, an available motion-sensor tailgate and plenty of cargo space.
Prepare for Your New Audi
It won't be long before the 2020 Audi RS 6 Avant is ready for you. If you want to check out some other family-friendly models, consider the Audi Q5 for sale in Philadelphia. We have an extensive lineup of the Audi cars and SUVs you want to drive. Visit us today for a test drive and to check out the latest deals. What model will you choose?